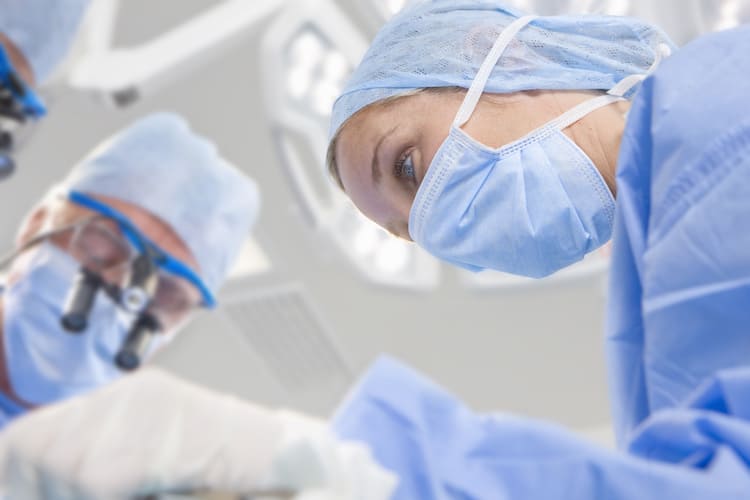 We're excited to say that we now have even more to offer you.
Neurosurgeons from the Spine Hospital at the Neurological Institute of New York (that's us!) operate at four locations. One of these locations is the Spine Hospital at the Allen Pavilion on the northern tip of Manhattan. There, our Spine Hospital's world-renowned experts in neurosurgery and orthopedics have collaborated with the doctors at the Allen Pavilion's Spine Hospital to enlarge and improve the program's offerings.
And that program just got some incredible financial support from donors Daniel and Jane Och. In honor of the support, the Spine Hospital at the Allen Pavilion is being renamed the Daniel and Jane Och Spine Hospital at NewYork-Presbyterian.
The Och Spine Hospital is already a leading-edge hospital with premier facilities and equipment. This gift will enable the hospital to expand its neurosurgery program, purchase more top-of-the-line equipment, hire more medical professionals, and renovate operating rooms and other building areas. In short, it will help bring more state-of-the-art care to more patients.
As the Och Spine Hospital builds and grows, we are thrilled that our neurosurgeons will be able to help bring world-class care to more and more patients. Dr. Paul McCormick, Director of the Spine Hospital at the Neurological Institute, has been leading the collaboration with the Och Spine Hospital. Dr. McCormick is a world-renowned expert in microsurgery. He is especially known for helping patients who have tumors or blood vessel malformations in or near the delicate spinal cord.
Two more of our neurosurgeons, Dr. Peter Angevine and Dr. Christopher Mandigo, have been treating many patients at the Och Spine Hospital. Both Dr. Angevine and Dr. Mandigo bring their considerable expertise in complex spinal deformity and neurosurgery. Dr. Angevine has a particular focus on pediatric and adult scoliosis.