Enjoy the heart warming story of Joanna, who after suffering some strange symptoms, discovered she had a tumor growing in her spine.
Her local doctor recommended a neurosurgeon, who he said "wrote the book" on her condition: Dr. Paul McCormick, director of The Spine Hospital at The Neurological Institute of New York.
Watch the video and find out what happened after Joanna took her doctor's advice. Hint…her story has a very happy ending.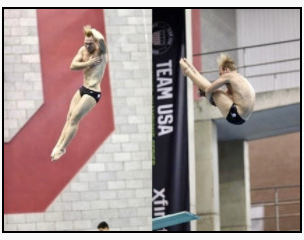 California to New York: It's a distance of about 3,000 miles. In May of 2016, high school sophomore Jake Greenberg and his parents made the round trip twice. Jake's symptoms had started in January, months before the family's trips to New York City. The 16-year-old started experiencing back pain and swelling. As a diver who […]
PATIENT
EXPRESSIONS
OF GRATITUDE
HEAR FROM DR. McCORMICK'S PATIENTS
It all starts from trust, and that trust comes from confidence, and that confidence comes from knowing your doctor has the experience.